Carinosa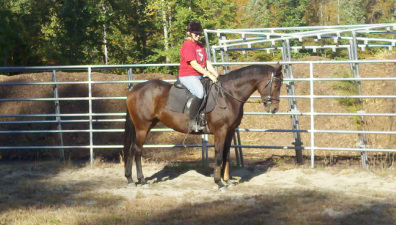 2007 Dutch Warmblood mare, by the immortal Consul. Cari is turning into a very solid dressage mare and is Sharon's current project. She has started showing this season and she and Sharon are doing great!
---
Give Her Top Prize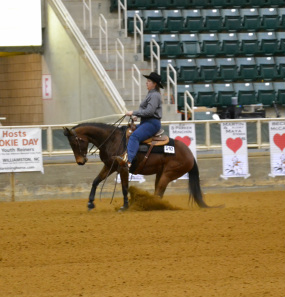 2008 AQHA mare. "Lilly" is Kris' reining mare. She knows way more about reining than Kris does, but she's being very patient so far teaching.
---
Chalk's Dun Runnin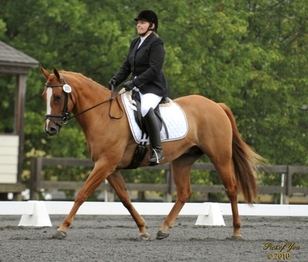 2003 AQHA gelding. Red is our all-around horse, taking new riders, trail riding, or dressage.
---
Casimir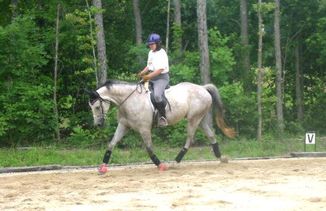 Warmblood gelding. Casimir has been retired due to an injury and is now living the good life as pasture art.
---
Chickasha Rosie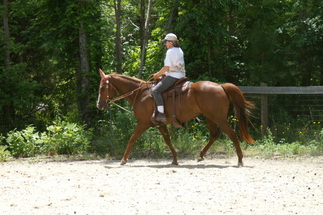 AQHA broodmare and sometimes lesson or guest horse. Rosie is the grandam of the farm right now.
---
DK Little Joe Zip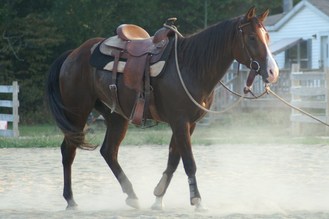 2007 AQHA Gelding. Joe is currently under lease.
---
Gentleman Jack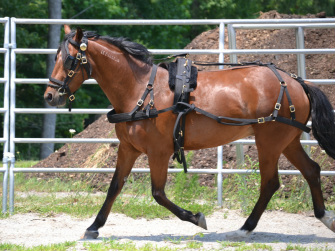 2008 American Mustang. BLM Adopted. Jack is Kris' current project horse. Just started under saddle. Has had 3 rides as of May 20, 2013 and is doing really well. He is currently for sale.
---
KLK SkiptotheBeat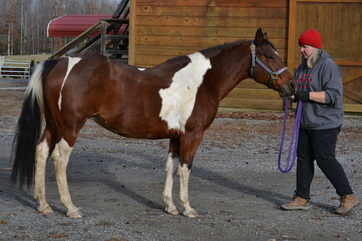 1985 APHA mare. Own daughter of APHA World Champion and World Champion Sire, A Summer Breeze, out of a foundation AQHA mare with direct lines to Nylon Lad, Lad's Image, and King Ranch Red.
Skip
is currently for Sale.
---